40 Religious Christmas Quotes to Remind You of the Meaning of the Season
"For to us a child is born, to us a son is given..."
This time of year, it's easy to shift our focus from the true meaning of Christmas. We're busy trimming the tree while watching Christmas movies on Netflix, hosting parties, dreaming up DIY advent calendars, and whipping up the perfect batch of holiday cookies to leave out for Jolly Old St. Nick. But before getting too wrapped up in the bells and whistles that come along with celebrating the most wonderful time of the year, take some time to rest and reflect on why we celebrate on December 25 in the first place with these religious Christmas quotes.
There are so many Christmas Bible verses that can point you to the miracle of Jesus' birth, as well as timeless words spoken by the faithful, from past popes to the Christian author C.S. Lewis to modern-day voices like Amy Grant. Take a moment to read these religious Christmas quotes and fill your heart with the peace and joy of the season. Or, spread the glad tidings to those around you by adding one to your Christmas card messages. (And if you like these quotes, check out our religious Christmas songs, best Christmas prayers and Christmas quotes too!)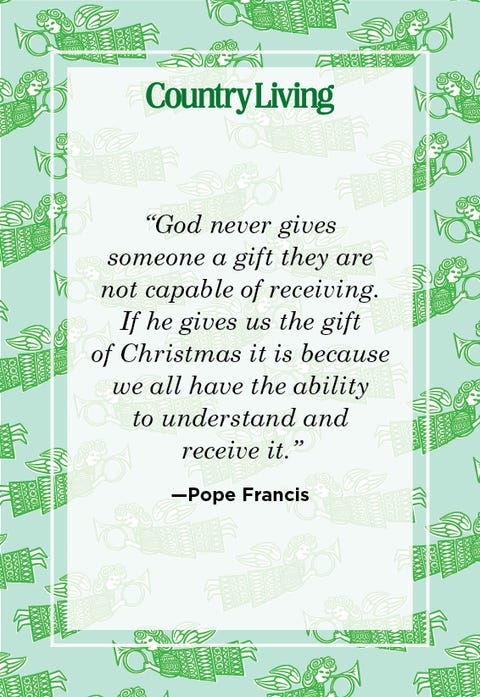 "God never gives someone a gift they are not capable of receiving. If he gives us the gift of Christmas it is because we all have the ability to understand and receive it."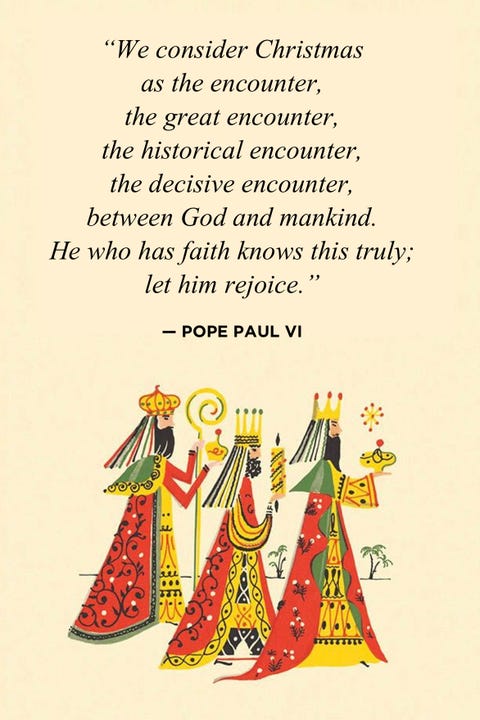 "We consider Christmas as the encounter, the great encounter, the historical encounter, the decisive encounter, between God and mankind. He who has faith knows this truly; let him rejoice."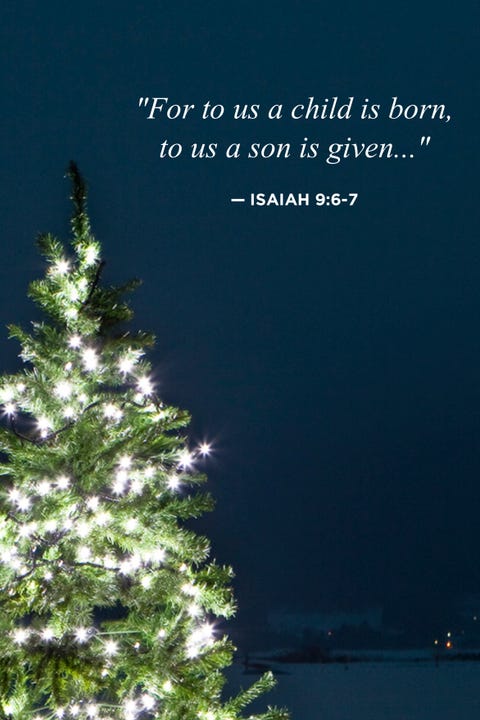 "For to us a child is born, to us a son is given..."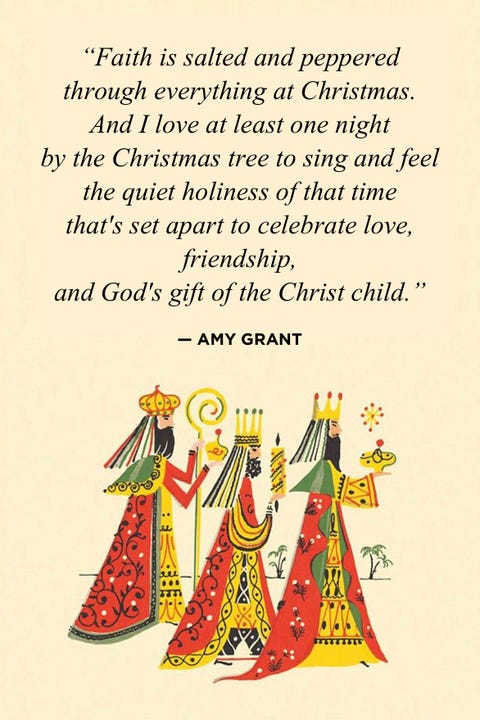 "Faith is salted and peppered through everything at Christmas. And I love at least one night by the Christmas tree to sing and feel the quiet holiness of that time that's set apart to celebrate love, friendship, and God's gift of the Christ child."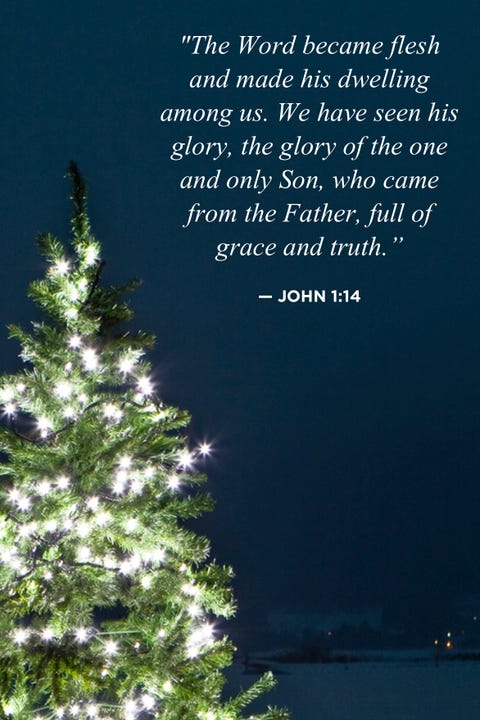 "The Word became flesh and made his dwelling among us. We have seen his glory, the glory of the one and only Son, who came from the Father, full of grace and truth."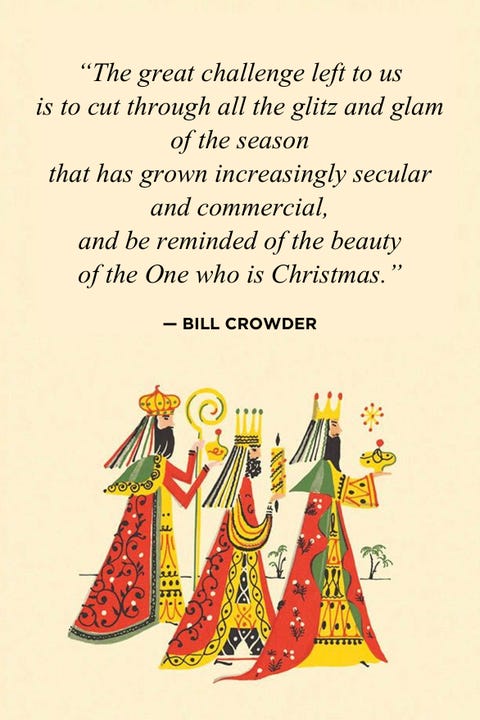 "The great challenge left to us is to cut through all the glitz and glam of the season that has grown increasingly secular and commercial, and be reminded of the beauty of the One who is Christmas."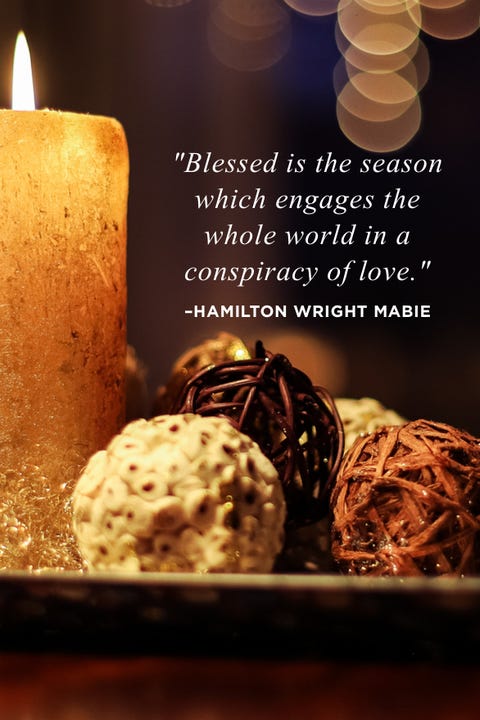 "Blessed is the season which engages the whole world in a conspiracy of love."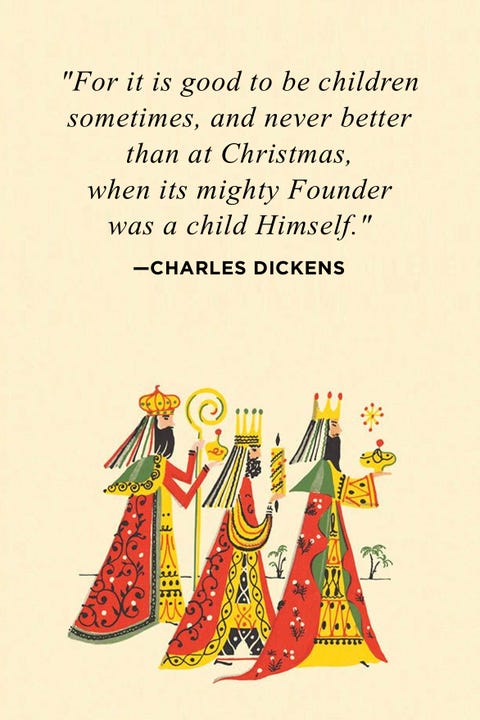 "For it is good to be children sometimes, and never better than at Christmas, when its mighty Founder was a child himself."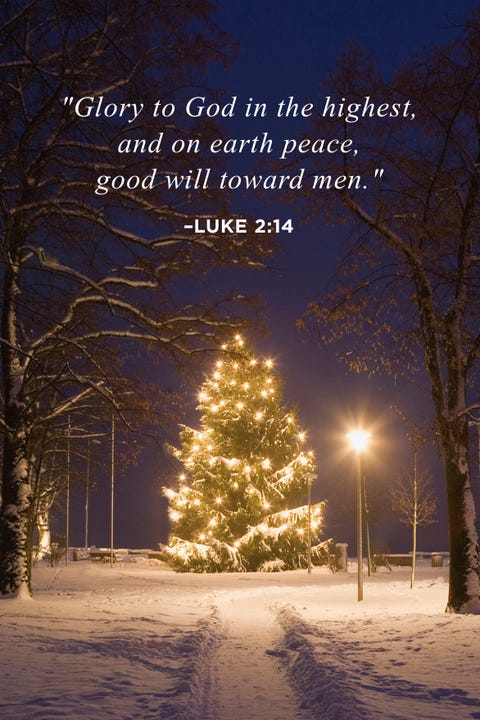 "Glory to God in the highest, and on earth peace, good will toward men."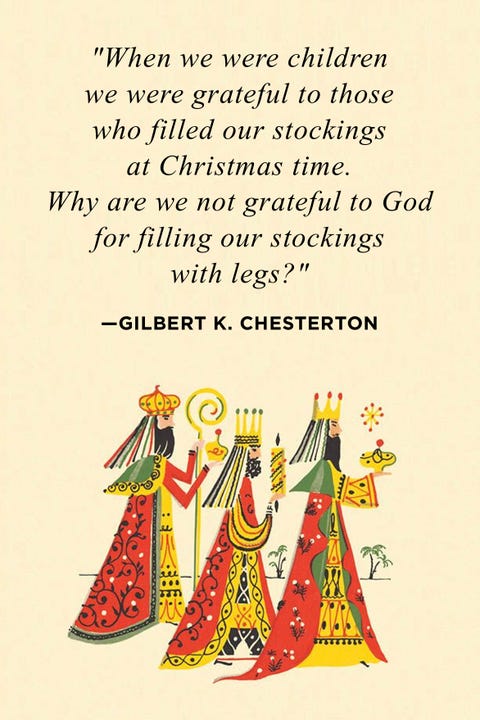 "When we were children we were grateful to those who filled our stockings at Christmas time. Why are we not grateful to God for filling our stockings with legs?"
11
'A Charlie Brown Christmas'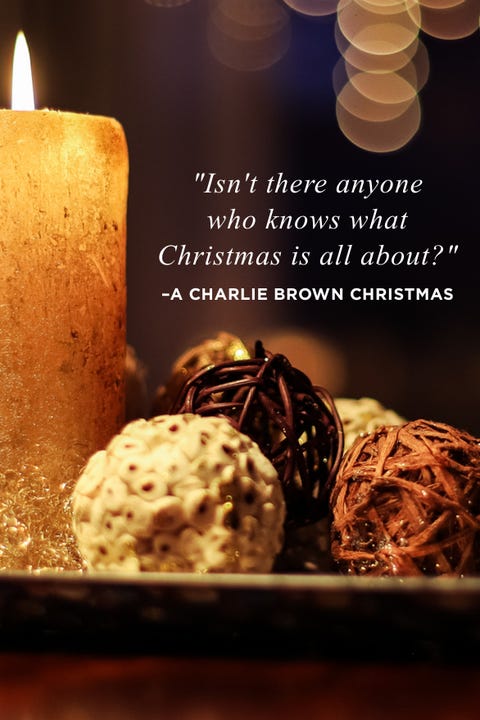 "Isn't there anyone who knows what Christmas is all about?"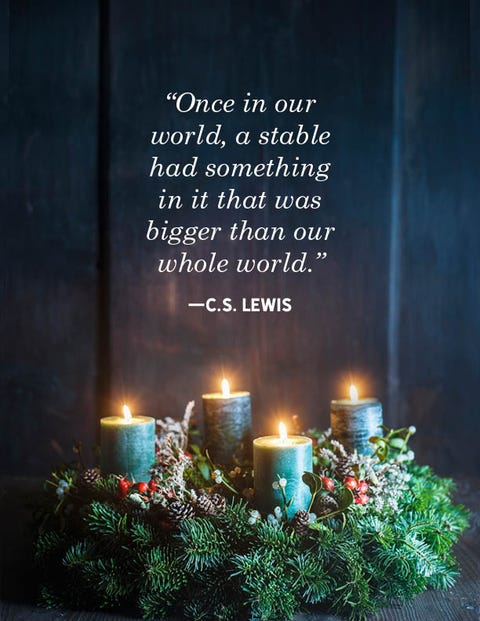 "Once in our world, a stable had something in it that was bigger than our whole world."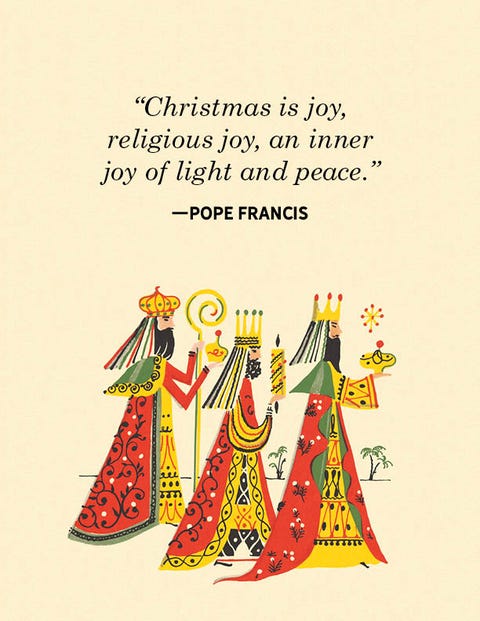 "Christmas is joy, religious joy, an inner joy of light and peace."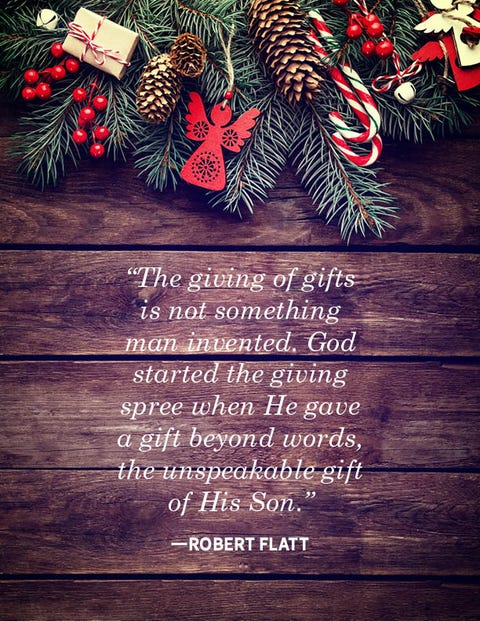 "The giving of gifts is not something man invented. God started the giving spree when He gave a gift beyond words, the unspeakable gift of His Son."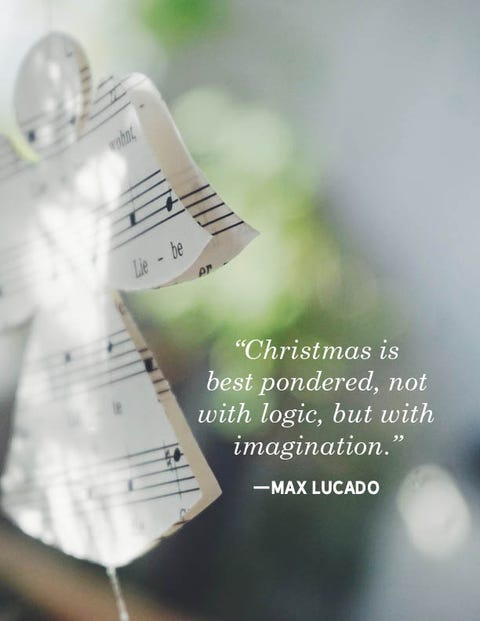 Merethe Svarstad Eeg / EyeEm
"Christmas is best pondered, not with logic, but with imagination."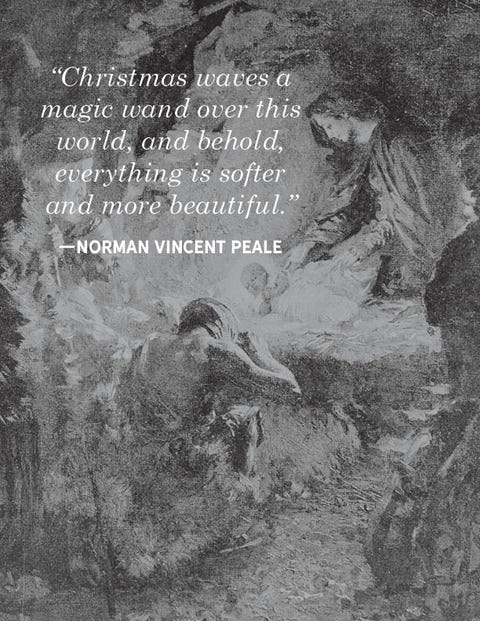 "Christmas waves a magic wand over this world, and behold, everything is softer and more beautiful."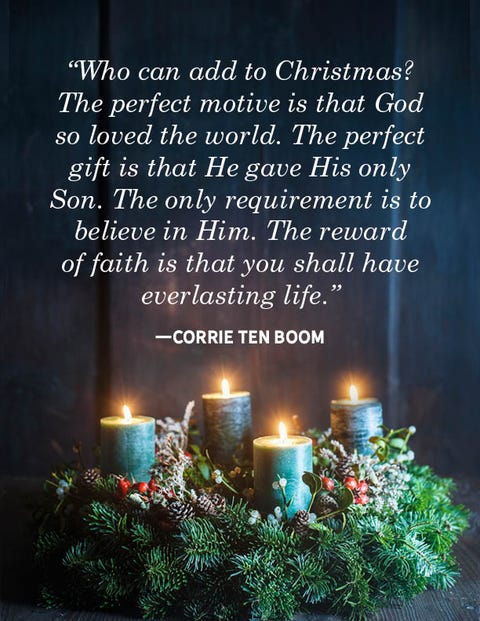 "Who can add to Christmas? The perfect motive is that God so loved the world. The perfect gift is that He gave His only Son. The only requirement is to believe in Him. The reward of faith is that you shall have everlasting life."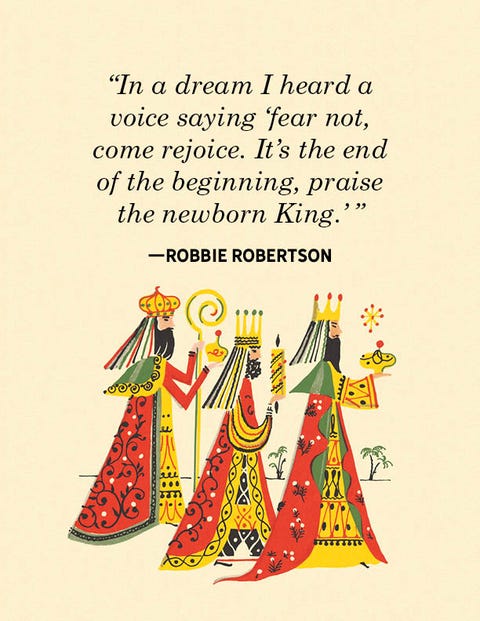 "In a dream I heard a voice saying 'fear not, come rejoice. It's the end of the beginning, praise the newborn King.'"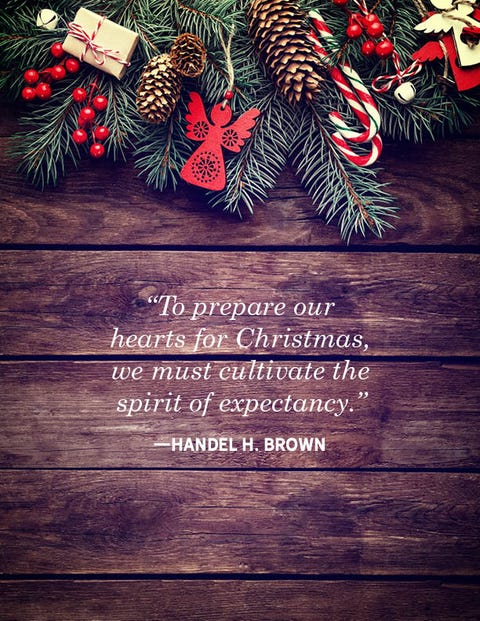 "To prepare our hearts for Christmas, we must cultivate the spirit of expectancy."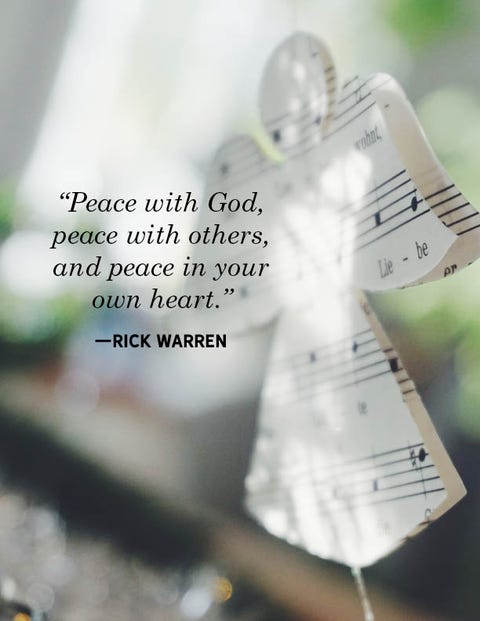 Merethe Svarstad Eeg / EyeEm
"Peace with God, peace with others, and peace in your own heart."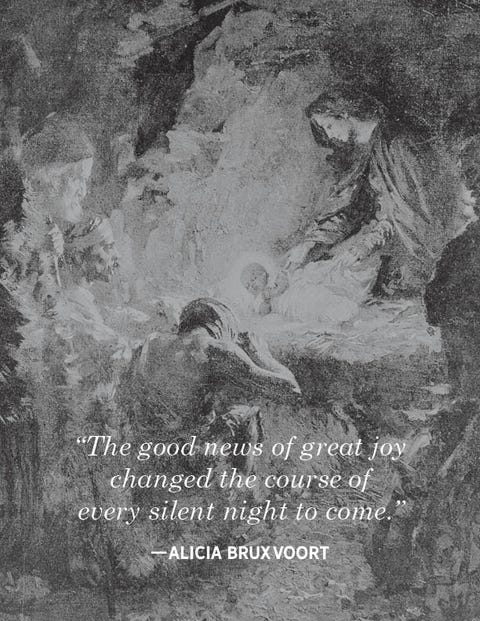 "The good news of great joy changed the course of every silent night to come."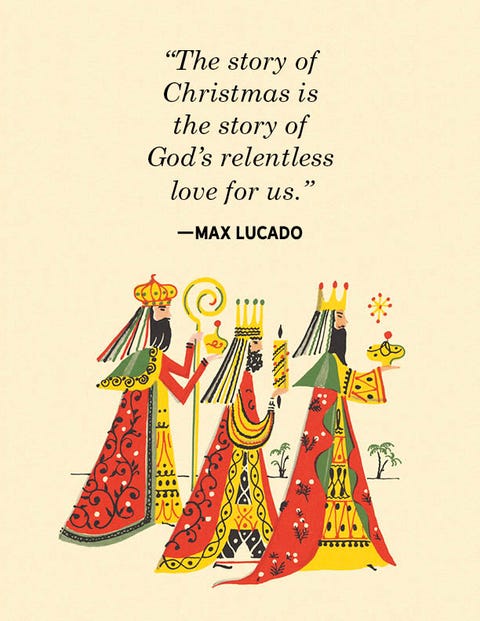 "The story of Christmas is the story of God's relentless love for us."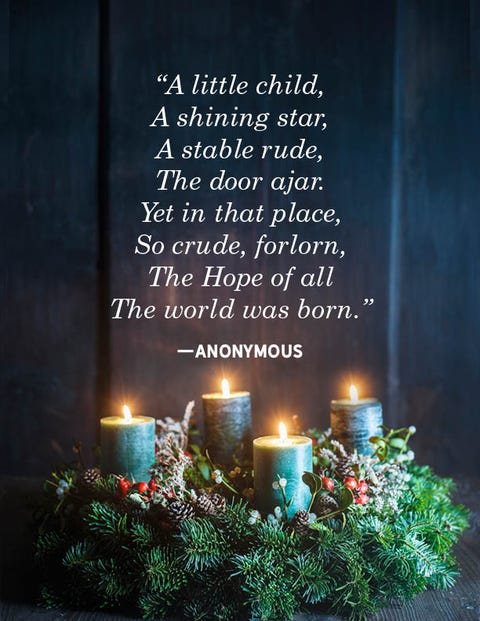 "A little child, a shining star, a stable rude, the door ajar. Yet in that place, so crude, forlorn, the Hope of all the world was born."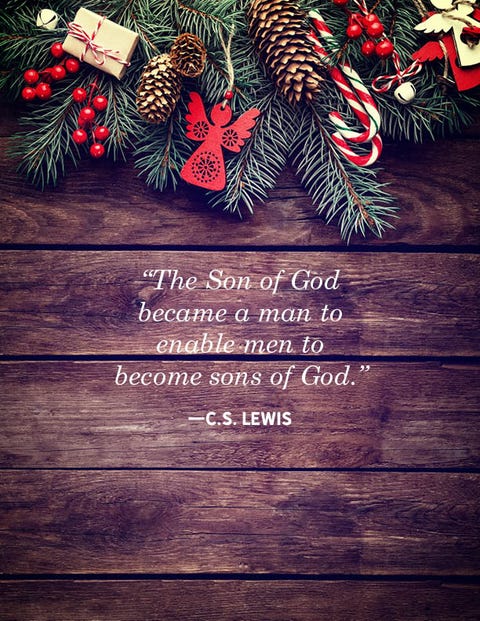 "The Son of God became a man to enable men to become sons of God."
25
Henry Wadsworth Longfellow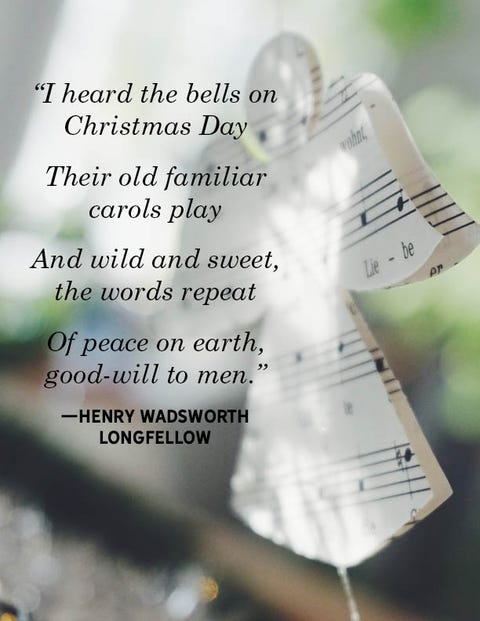 Merethe Svarstad Eeg / EyeEm
"I heard the bells on Christmas Day
Their old familiar carols play
And wild and sweet, the words repeat
Of peace on earth, good-will to men."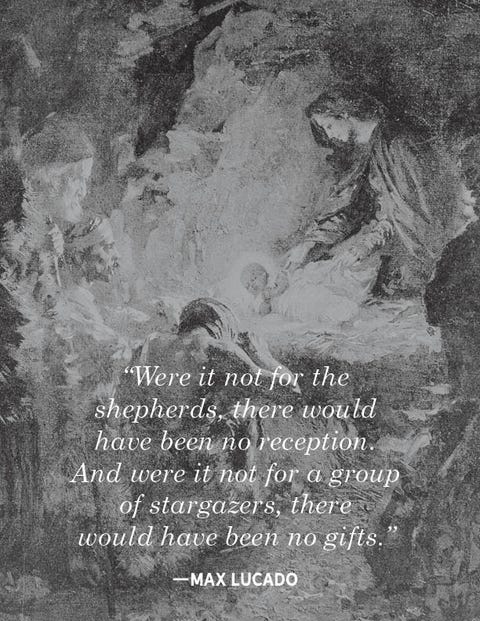 "Were it not for the shepherds, there would have been no reception. And were it not for a group of stargazers, there would have been no gifts."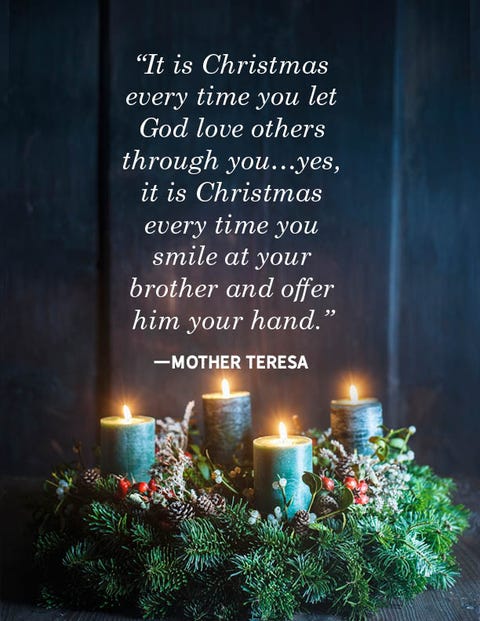 "It is Christmas every time you let God love others through you ... yes, it is Christmas every time you smile at your brother and offer him your hand."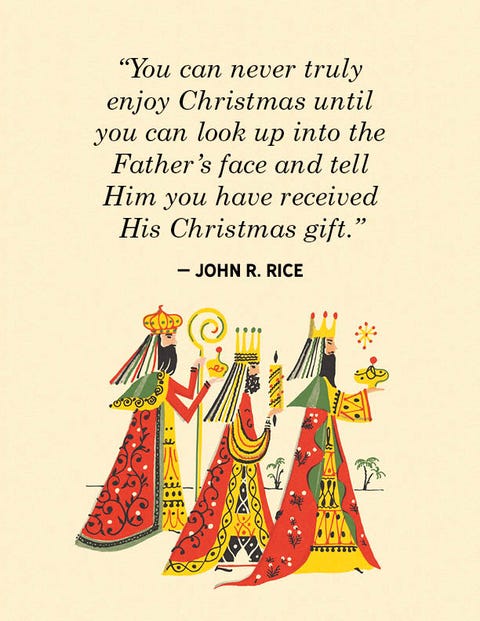 "You can never truly enjoy Christmas until you can look up into the Father's face and tell Him you have received His Christmas gift."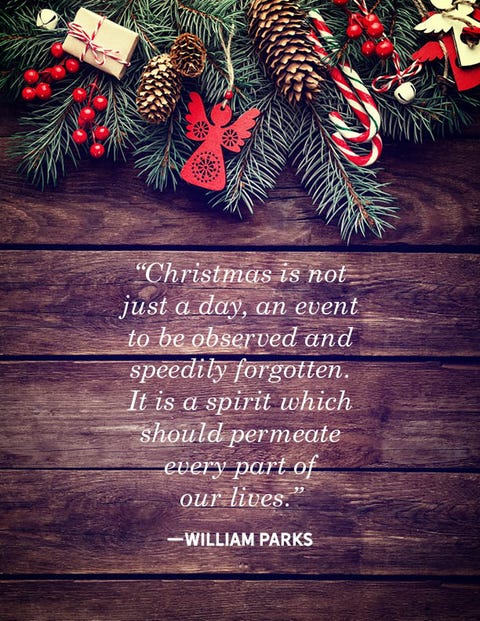 "Christmas is not just a day, an event to be observed and speedily forgotten. It is a spirit which should permeate every part of our lives."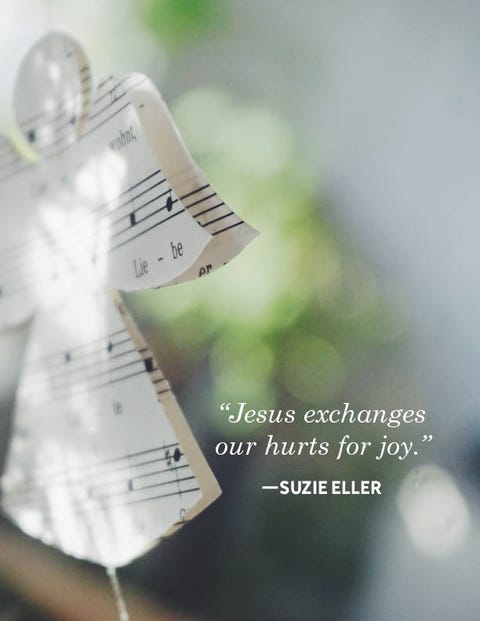 Merethe Svarstad Eeg / EyeEm
"Jesus exchanges our hurts for joy."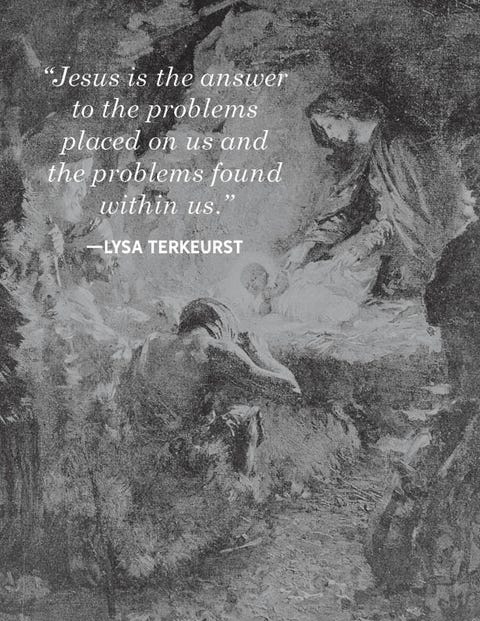 "Jesus is the answer to the problems placed on us and the problems found within us."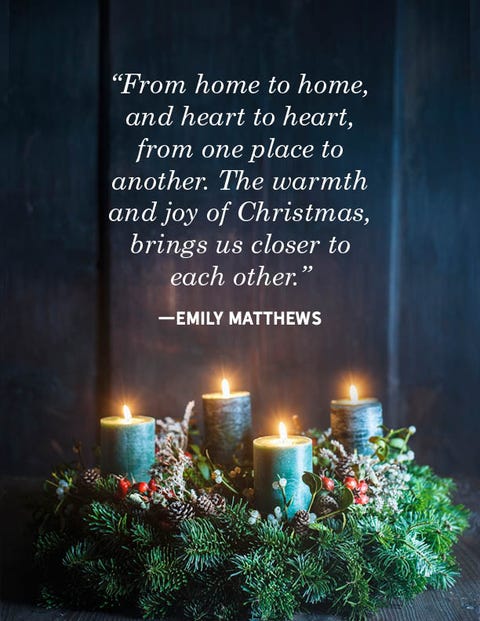 "From home to home, and heart to heart, from one place to another. The warmth and joy of Christmas, brings us closer to each other."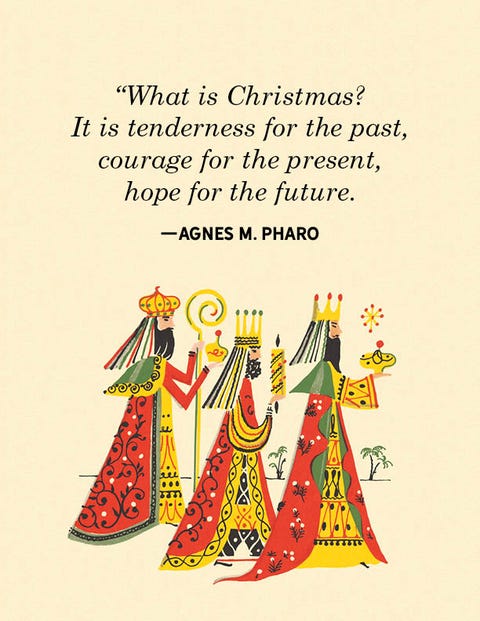 "What is Christmas? It is tenderness for the past, courage for the present, hope for the future."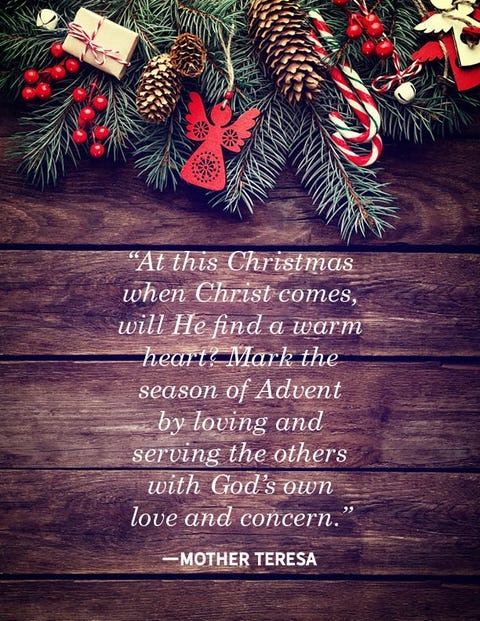 "At this Christmas when Christ comes, will He find a warm heart? Mark the season of Advent by loving and serving others with God's own love and concern."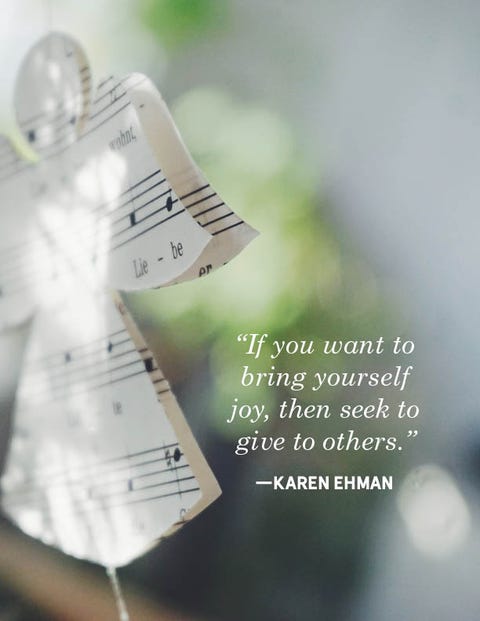 Merethe Svarstad Eeg / EyeEm
"If you want to bring yourself joy, then seek to give others."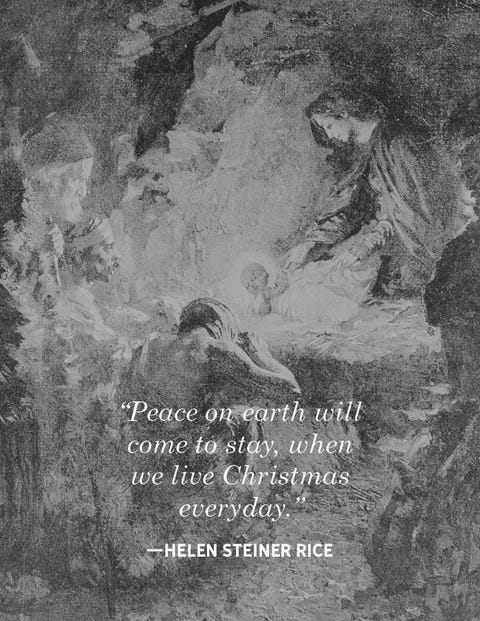 "Peace on earth will come to stay, when we live Christmas everyday."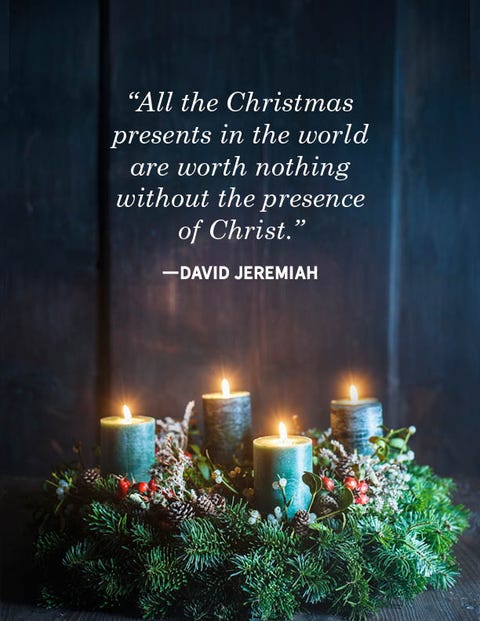 "All the Christmas presents in the world are worth nothing without the presence of Christ."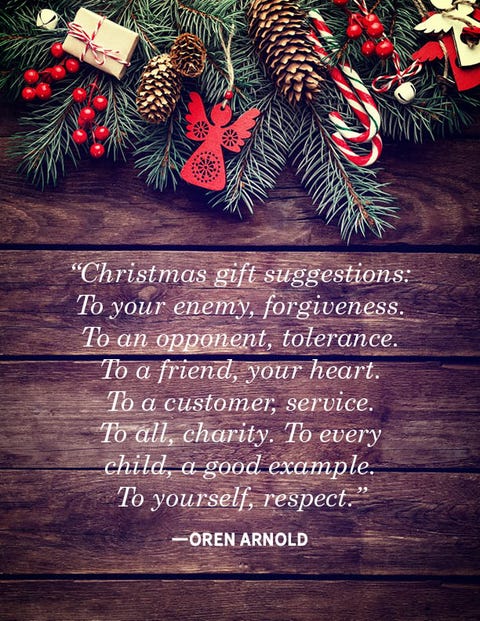 "Christmas gift suggestions: To your enemy, forgiveness. To an opponent, tolerance. To a friend, your heart. To a customer, service. To all, charity. To every child, a good example. To yourself, respect."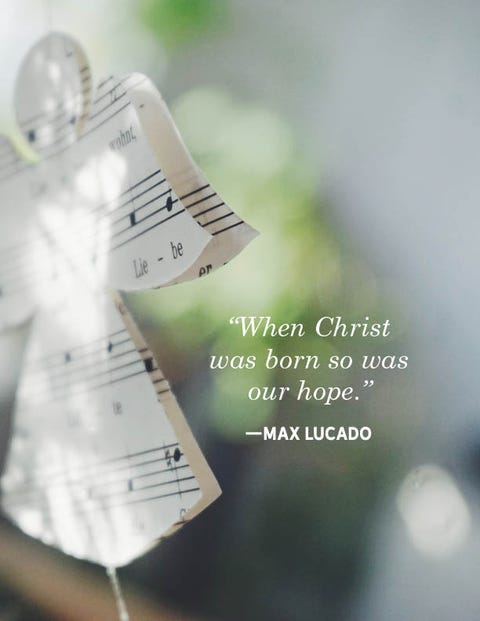 Merethe Svarstad Eeg / EyeEm
"When Christ was born so was our hope."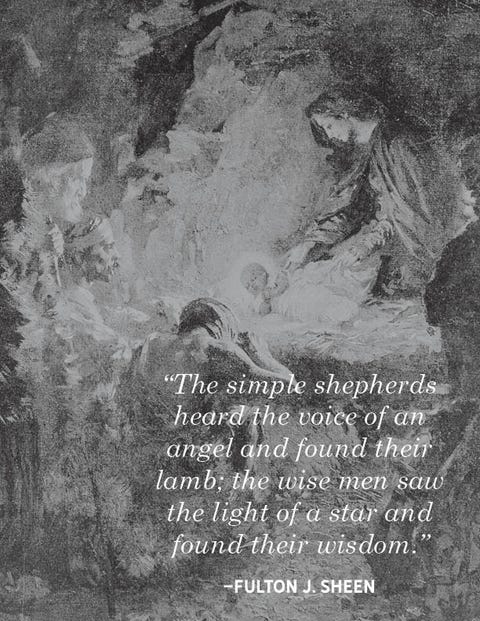 "The simple shepherds heard the voice of an angel and found their lamb; the wise men saw the light of a star and found their wisdom."